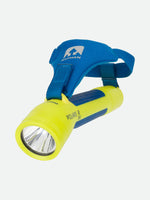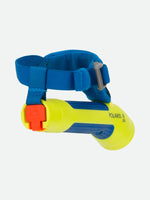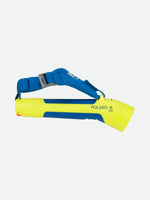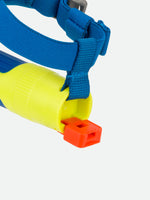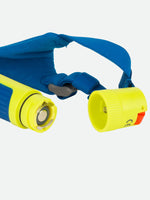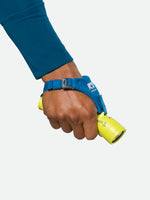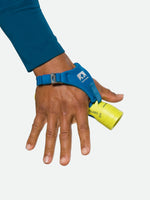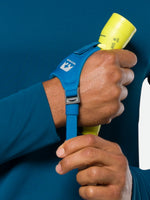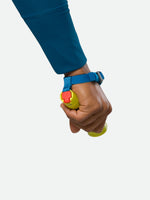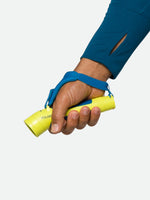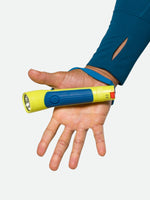 SAFETY FIRST
The 200 Lumen main beam illuminates the ground before you. With up to 40 hours of burn time, you keep your focus on the run and not what time it is. The fold out 120 decibel safety whistle can be used to alert other runners of your presence.
WEATHER RESISTANT
Built to last, this light is IPX4 which means that no matter the weather, you can rest assured that your light won't fail you.
Designed to fit your hand comfortably and grip-free
The unique 24-degree torch light angle ensures the beam will illumined any obstructions on the road or trail ahead.
120 DB ALARM - Alert passerby, deter unwelcome attention, or scare off critters in the night. Audible from over 500 Feet
LED: 200 Lumen Main Beam with three modes of light options
Powered by 2- AA batteries, Burn Time: High – 12+ hours, Medium – 26+ hours, Low – 46+ Hours
IPX4 Weather-resistant
Polaris 200R Usage Instructions - Download the PDF
Materials: Hand Strap: 100% Polyester | Hand Torch: 41% Li-Ion Battery, 33% ABS,10% other, 8% PCB, 8% TCE
Prop 65 Warning
Use damp cloth for hand torch and remove strap to hand wash and air dry
WHY YOU'LL LOVE IT
Our trail-friendly Polaris is powered by two AA batteries, and kicks out over 200 lumens of crisp clean light. Use the 120 decibel fold-out safety whistle to alert other runners and animals of your presence.
Best For: Running, Walking, Nighttime